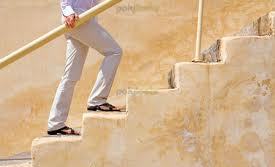 Step 1 - you get pre-approved for the loan.
Step 2 - we conduct a needs analysis of exactly what you want & need in a new home.
Step 3 - we go out and look at homes that meet those wants and needs.
Step 4 - we write an offer and get it accepted.
Step 5 - we close on your home and you'll move in!
Some jump to Step 3 first – looking at homes - and that can cost them thousands of dollars and a lot of frustration & heartache. Why?
Well let's say you went out to see a house and you FELL IN LOVE with it and wanted to write an offer. If you don't have a pre-approval letter from a reputable lender – the seller is either going to:
Turn down your offer because they don't want to take the house off the market for someone they aren't positive can buy it OR
They are willing to take it off the market for what is considered a … "chancy buyer" and they are going to only do it for TOP DOLLAR which could cost you thousands extra.
The other thing I have seen happen when buyers do this process backwards is they fall in love with a house and then either can't sell the house they currently own in time OR the lender discovers that they don't qualify for the home they have fallen in love with. Then, every other house they go see is never quite as good as that house they fell in love with but couldn't have.
Don't take this chance. Contact me to save yourself thousands of dollars, a lot of frustration, and heartache.
Colin - 801-858-3070 or colin@colinthomashomes.com